The shining art was held!
The Faret Club is continuing its tours and cleaning so that the Fare Tachikawa Art will be loved by everyone.
This time, after cleaning the art, a workshop will be held for Charles Worthen, the creator of "water bottle". This will be a unique opportunity to work with Charles Worthen. Please join us.
チャールズ・ウォーゼン Charles Worthen Brief Personal History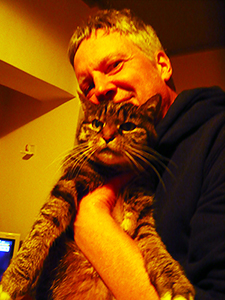 1986
Graduated the Department of Sculpture in the School of Design, Rhode Island
1986-1988
Graduate School of Sculpture, Tokyo University of the Arts
1991-2005
Live in Cologne, Germany
2005-
I live in Tokyo and Hiroshima. Presently Professor, Faculty of Art, Hiroshima City University (Sculptures)
2011
personal exhibition Hiroshima Art Center (Hiroshima)
「Tsushima Art Fantasia」Various places in Izuhara-cho, Tsushima City (2012, 2013, 2014) (Nagasaki Prefecture)
2012
Clothing, food and housing SOUL HIROSHIMA (Seoul)
Sons and Daughters of the Sun and Star (Fort Worth, Hiroshima)
personal exhibition galerie 16 (Kyoto)
2014
「Shodoshima × Hiroshima City Meet Art – Sea analogy」(Shodoshima-cho, Shodo-gun, Kagawa Prefecture)
contemporary sculpture-Life & Art Higashihiroshima Museum  (Higashi-Hiroshima)
personal exhibition gallery t (Tokyo)
2015
「Tsushima Art Fantasia 2011 -2014 report exhibition」 Izumi Museum (Hiroshima)
「Setouchi International Arts Festival 2016 Kickoff Event Shiomi-so」(Shodoshima and Kagawa)
「Art in the digital fabrication era」 Hiroshima Art Center(Hiroshima)
2016
「Setouchi International Arts Festival 2016」(Shodoshima and Kagawa Prefectures)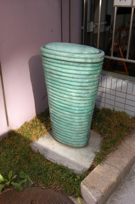 Participate in:Elementary school students and older (Elementary school students are accompanied by their parents.)
Date/Time:Sunday, September 4 10 AM to 4:30 PM
(Lunch included. In case of rain, only workshop starts from 2 PM, cleaning starts on September 11.)
meeting place:Women's Center Workroom Meeting
capacity:30 (Order of application)
How to apply:Please send a fax to Mr. Hirano of the office of Faret Club with the following address, name, phone number and whether you can participate in the postponement. "I would like to participate in the beautiful fur latte art."
Fax:042(386)4877
Contact Us
Tachikawa City Industrial Culture and Sports Department Division of Local Culture
TEL:042-506-0012