Under recruitment of "Faret Tachikawa art photography course" participants!【Free participation fee】
We will have a photography course and photo session on the subject of Fare Tachikawa Art.
You can learn how to use the camera and how to take stylish photos in a fun way.
The photos taken on the day are printed and commented.
In addition, it is possible to apply for the "5th Farre Tachikawa Art Photo Contest" currently being recruited.
There is a free camera rental, and anyone can participate.
Please apply after referring to the following.
Date and time: Saturday, June 1, 2019 1:00 pm-5:00 pm
Venue:
[Course] Yamada Denki LABI LIFE SELECT Tachikawa 6F camera department (Tachikawa city Kamomachi 2-2-25)
[Photographing party] Fare Tachikawa (near 2-40, Tachikawa-shi Kashimachi
Lecturer introduction: Arita Shuhei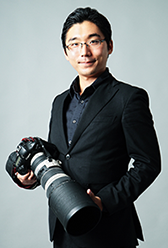 Began working as a freelance cameraman while studying at the Japan College of Photography Arts, and started filming of orchestras in parallel. Currently, he works as a stage photographer focusing on classical music, such as providing concert posters and works for public relations, as well as providing works for programs and music magazines, and shooting CD jackets.
Participation fee: free
Capacity: 20 people (in order of application)
How to apply:
Please write the following items, and send it by fax or e-mail to "Fare Tachikawa Art Management Committee Secretariat" (please see the address below).
1 "Fare Tachikawa art photography course" participation hope
2 Name
3 Telephone (FAX) number
4 address (to the town name)
Application / Contact:
Faret Tachikawa Art Management Committee Secretariat (within Tachikawa City Industrial Culture and Sports Department Regional Culture Division)
■ TEL 042-523-2111 (ext. 4501)
■ FAX 042-525-6581
■ E-mail chiikibunka-t@city.tachikawa.lg.jp