Crowdfunding The project is done! Thank you for calling.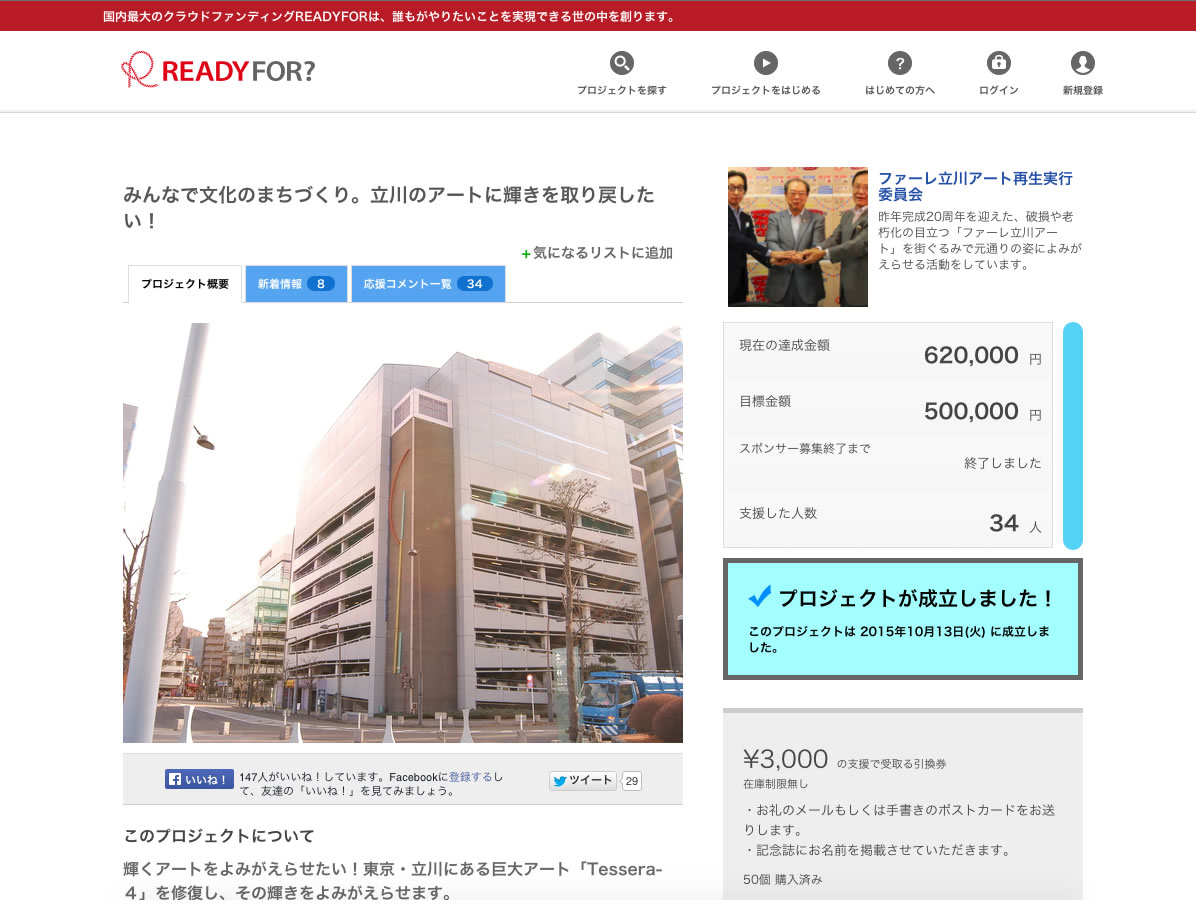 The crowdfunding project "Building a Culture Town with Everyone. I want to bring back the brilliance of Tachikawa art!" was successfully completed on October 13, on the birthday of Faret Tachikawa Art, with a total of 620,000 yen from 34 people, exceeding the target of 500,000 yen.
Thank you very much for your support and cooperation in spreading information. This will fix the damaged art. After the repair work is finished, I think we can show you "Tessera -4" which shines like a rainbow.
"Faret" comes from the Italian word "FARE (create or create)".
These works were created 21 years ago by bringing together the talents and passions of artists from around the world, and I feel that thanks to all of you who participated in this project, "created" again.
Art is waiting for you today and tomorrow in Tachikawa. Please come to see the unique art.