Distribution of free application "Fare Tachikawa Art Navi" for smartphones and tablets started.
On 28 October 2016, we will distribute the free application "Faret Tachikawa Art Navi" for smartphones and tablets that will guide you through the 109 public arts "Faret Tachikawa Art" that Tachikawa boasts to the world.
Faret Tachikawa Art has no description board because of the concept of "a city of surprise and discovery".This app displays the location and description of the work on smartphones and tablet devices, and supports art walks. Download Faret Tachikawa Art Navigation and enjoy the charm of Faret Tachikawa Art.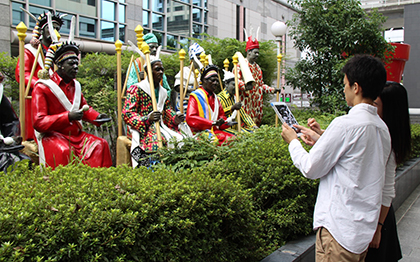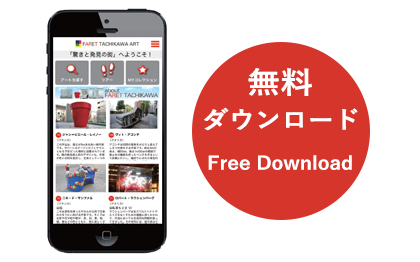 Main functions of Faret Tachikawa Art Navi
・Multilingual support (Japanese, English, Chinese (Traditional / Simplified), Korean). Offline support.
・Introducing works and artists of Faret Tachikawa Art with photos and commentary (with audio and video).
・Information on recommended works and viewing routes. The work description is automatically displayed when approaching the work.
・A collection of art that has been appreciated locally.
・You can appreciate the art work outside the local area.
・Illustration maps, AR cameras, SNS cooperation, etc.
Supported OS
Android (Version4.3 later)、iOS(Version8.0 later)
How to download
You can download it for free from GooglePlay and Appstore. You can also download from the QR code below.
For Android(GooglePlay)
For iOS(Appstore)

Faret Tachikawa Art Navi Icon

Download URL
Android
https://play.google.com/store/apps/details?id=jp.co.where123.extravel.ExtravelTachikawa
(Link to external site)
iOS
https://itunes.apple.com/app/id1151280429?mt=8(Link to external site)
Faret Tachikawa Art Introduction Video
English ver.
Japanese ver.
A Flyer for Faret Tachikawa Art Navigation Introduction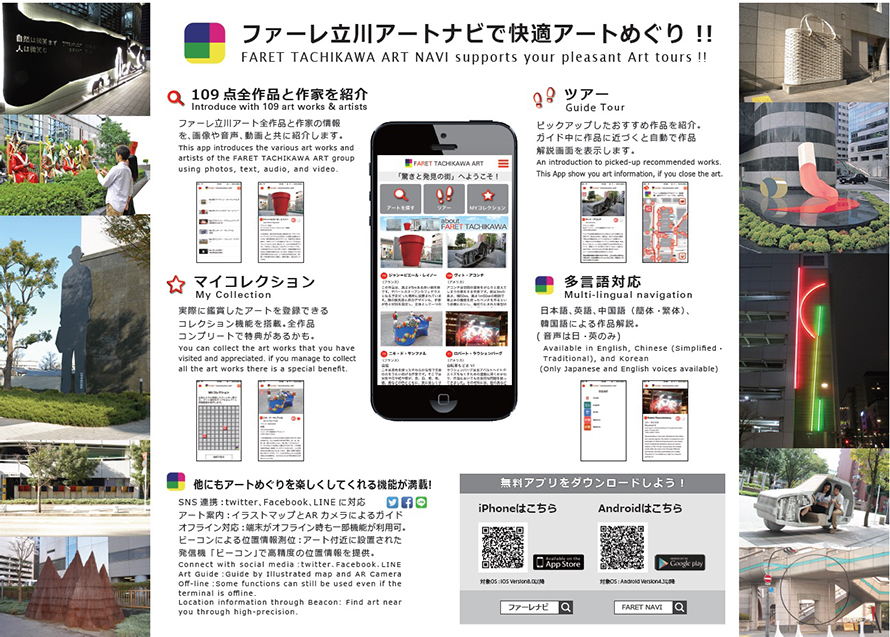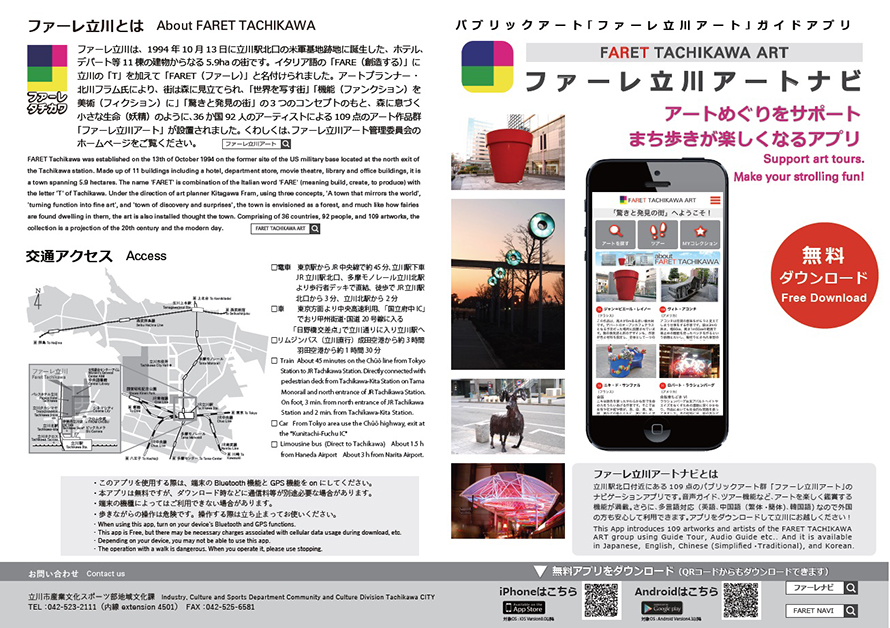 Related Links
http://www.city.tachikawa.lg.jp/chiikibunka/faret/faretnavi.html