Mr. Fram Kitagawa Winner of the 2017 Asahi Prize!
【Mr. Fram Kitagawa received the "Asahi Prize" 2017】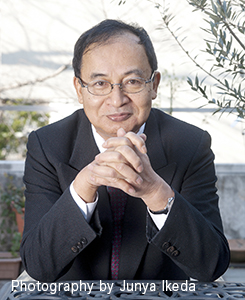 Mr. Fram Kitagawa, Art Director of Farle Tachikawa Art, received the 2017 Asahi Prize. The Asahi Award is an award awarded to individuals and organizations that have made outstanding achievements in the field of academic art and have made a significant contribution to the development and improvement of culture and society, which was founded by the 1929 Asahi Shimbun.
Mr. Fram Kitagawa worked on art festivals in various areas, such as the Earth Art Festival, the Setouchi International Art Festival, the North Alps International Art Festival, and the Okunoto International Art Festival, after completing the Fare Tachikawa Art Project. It was awarded for revitalizing the area and culture at the 2017 Art Festival on the setting of Satoyama and Islands.
Article of Asahi Prize decision (Asahi Newspaper Digital)
https://www.asahi.com/articles/DA3S13297291.html
"Asahi Prize" (Asahi Shimbun)
http://www.asahi.com/shimbun/award/asahi/